Release Date:
18 Agust 2012
Filename:
mp4 avi mkv
Quality:
Bluray
Genre:
Aksi, Petualang, shounen, Fantasi, Kekuatan Super, Sihir
Video:
~auto, 15fps
Audio:
Amr mp3 aac
Jalan Durasi :
1 jam 26 menit
Dibintangi :
Natsu Dragneel (Tetsuya kakihira), Lucy (Aya Hirano), Hapi (Rie Kugimiya), Gray Fullbuster (Yuichi Nakamura), Carla (Yui Horie), Wendy Marvel (Sato Satomi), Eclair (Aya Endou), Erza Scarlet (Sayaka Ohara)
Sutradara :
Masaya Fujimori
Penulis naskah :
Hiro Mashima (Creator)
Bahasa :
Japanese
Subtitle
: Indonesia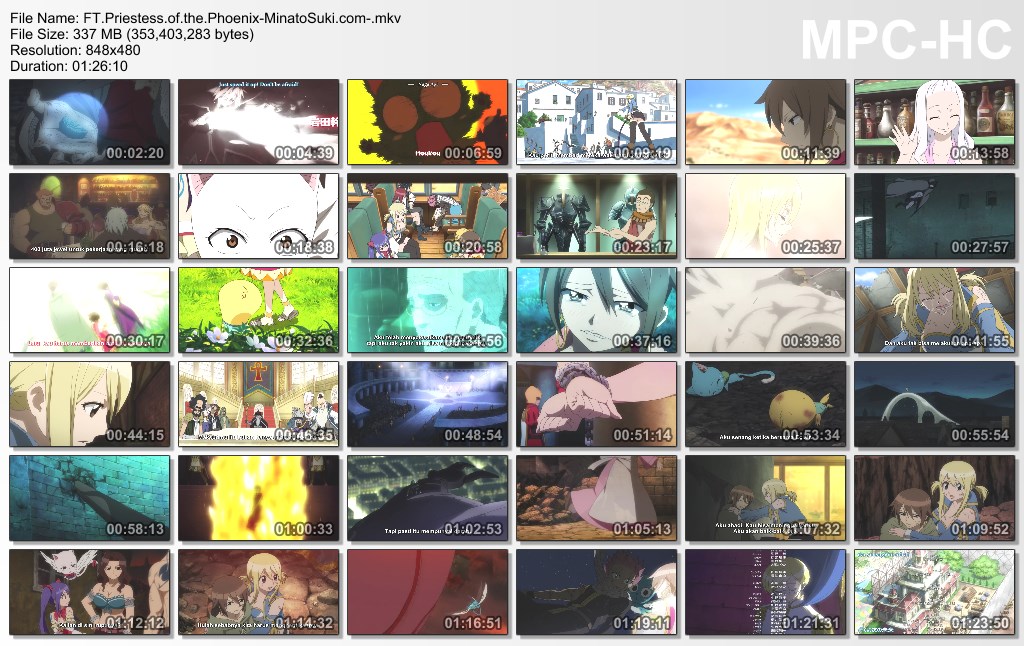 Bercerita seorang gadis misterius yang bernama Éclair yang muncul sebelum Guild penyihir paling terkenal di dunia, guild Fairy Tail. Dia kehilangan semua kenangan, kecuali keharusan bahwa dia harus menghancurkan batu Phoenix sebelum ada yang merebutnya. sebuah negara kecil diujung fiore pangeran negara veronica ingin merebut setengah batu milik Eclair karena ia juga memiliki setengah bagiannya, Natsu lucy dan lainnya terjebak perselisihan dengan Guild Carbuncel dan pangeran yang bodoh itu.
MP4 HP :
FF
|
UM
|
USC
|
MD
|
OL
MP4 HD 360p :
FF
|
UM
|
USC
|
MD
|
OL
AVI :
FF
|
UM
|
USC
|
MD
|
OL
MKV 480p :
FF
|
UM
|
USC
|
UF
|
OL
©minatosuki™
Link:

BB Code:

Everything is provided only a review, please buy the original officially. All files forbidden to sell because we provide for free, please delete them within 24 hours or buy legally to keep files forever. If you are a content owner please contact us MinatoSukiDesu@gmail.com. we will link your official website as the connection address, or remove it immediately.