Tanggal tayang:
20 Okt 2017(USA)
Nama File:
mkv mp4 avi
Rilisan:
Bluray
Genre:
Thriller, Drama
Video:
~auto, 15-23fps
Audio:
Amr mp3 aac
Jalan Durasi :
91 menit
Dibintangi :
Michael Fassbender, Rebecca Ferguson (II), Charlotte Gainsbourg, J.K. Simmons, Val Kilmer, James D'Arcy, Chloe Sevigny, Jamie Clayton, Toby Jones, Sofia Helin
Disutradarai Oleh :
Tomas Alfredson
Penulis Naskah :
Tomas Alfredson, Soren Sveistrup
Bahasa :
English
Subtitle
: Indonesia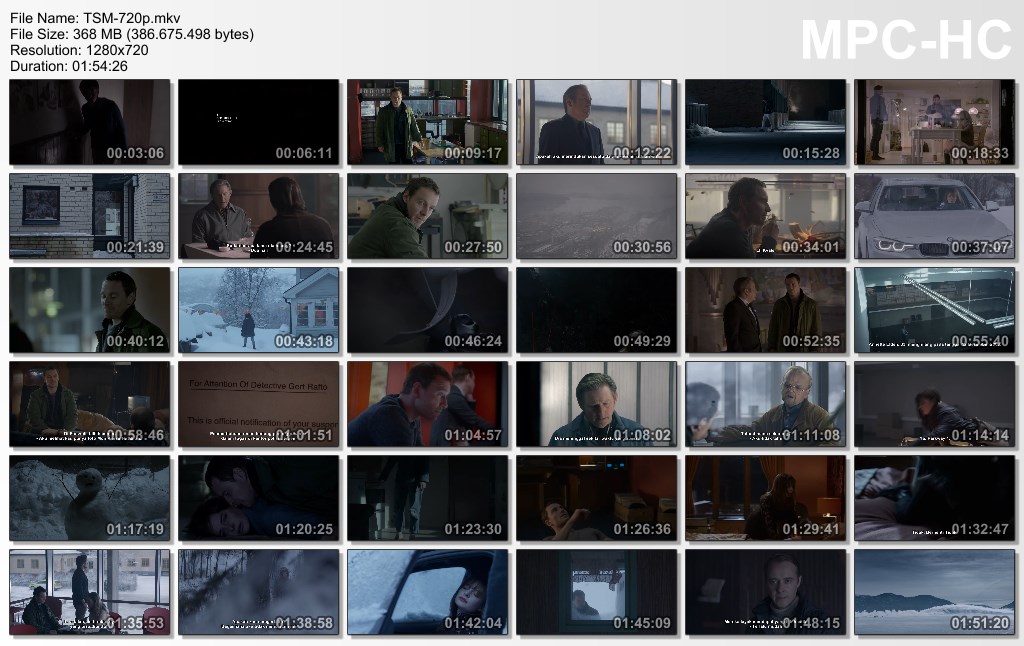 Bercerita Tentang penyelidikan detektif Harry Hole (Michael Fassbender) atas kasus korban pembunuhan pada hari pertama musim dingin. Detektif Harry bersama rekannya Katrine Bratt (Rebecca Ferguson II) menghubungkan kasus ini dengan kasus yang terjadi puluhan tahun lalu dengan pola yang sama. Mereka berdua harus segera mengungkapkan kejahatan ini sebelum korban berikutnya.
©minatosuki™
Link:

BB Code:

Everything is provided only a review, please buy the original officially. All files forbidden to sell because we provide for free, please delete them within 24 hours or buy legally to keep files forever. If you are a content owner please contact us MinatoSukiDesu@gmail.com. we will link your official website as the connection address, or remove it immediately.