Tanggal tayang:
27 Apr 2018(USA)
Nama File:
mkv mp4 avi
Rilisan:
Bluray
Genre:
Aksi, Thriller
Video:
~auto, 15-23fps
Audio:
Amr mp3 aac
Jalan Durasi :
149 menit
Dibintangi :
Robert Downey Jr., Chris Pratt, Chris Evans, Chris Hemsworth, Tom Holland, Elizabeth Olsen, Benedict Cumberbatch, Bradley Cooper, Scarlett Johansson, Sebastian Stan, Cobie Smulders, Samuel L. Jackson, Zoe Saldana, Vin Diesel, Paul Bettany, Chadwick Boseman, Peter Dinklage, Dave Bautista
Disutradarai Oleh :
Anthony Russo, Joe Russo
Penulis Naskah :
Christopher Markus, Stephen McFeely
Bahasa :
English
Subtitle
: Indonesia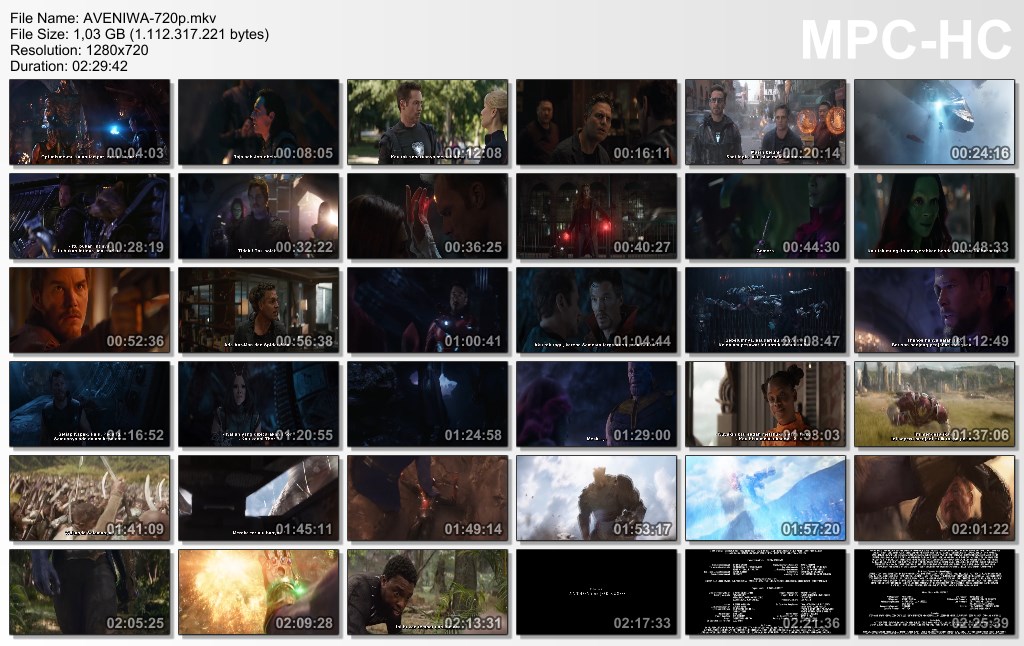 Bercerita Thanos dari ras titan yang ingin memusnahkan sebagian makhluk hidup alam semesta dengan mengumpulkan batu berkekuatan dari berbagai planet. Perlawanan Para Avenger lakukan tidak akan mudah karena Thanos sangat kuat serta memiliki tentara alien dengan jumlah yang sangat banyak. Tetapi mereka harus mencoba berbagai cara hingga tim Guardian of the Galaxy datang demi memperkuat perlawanan mereka menggagalkan rencana Thanos.
©minatosuki™
Link:

BB Code:

This Site Totally Free. Please, buy original Content. All Files Colected From Other Site trusted "Public Domain". If You Owner Contents Posted Here, Please Contact Us MinatoSukiDesu@gmail.com. we will link your official website as the connection address, or remove it immediately.