Tanggal tayang:
16 Peb 2018 (Tiongkok)
Nama File:
mkv mp4 avi
Rilisan:
WebRip
Genre:
Aksi, Petualangan
Video:
~auto, 15-23fps
Audio:
Amr mp3 aac
Jalan Durasi :
114 menit
Dibintangi :
Aaron Kwok, Zhao Liying, Feng Shaofeng, Xiaoshenyang, Him Law, Zanilia Zhao
Disutradarai Oleh :
Soi Cheang
Penulis Naskah :
Wen Ning
Bahasa :
Mandarin
Subtitle
: Indonesia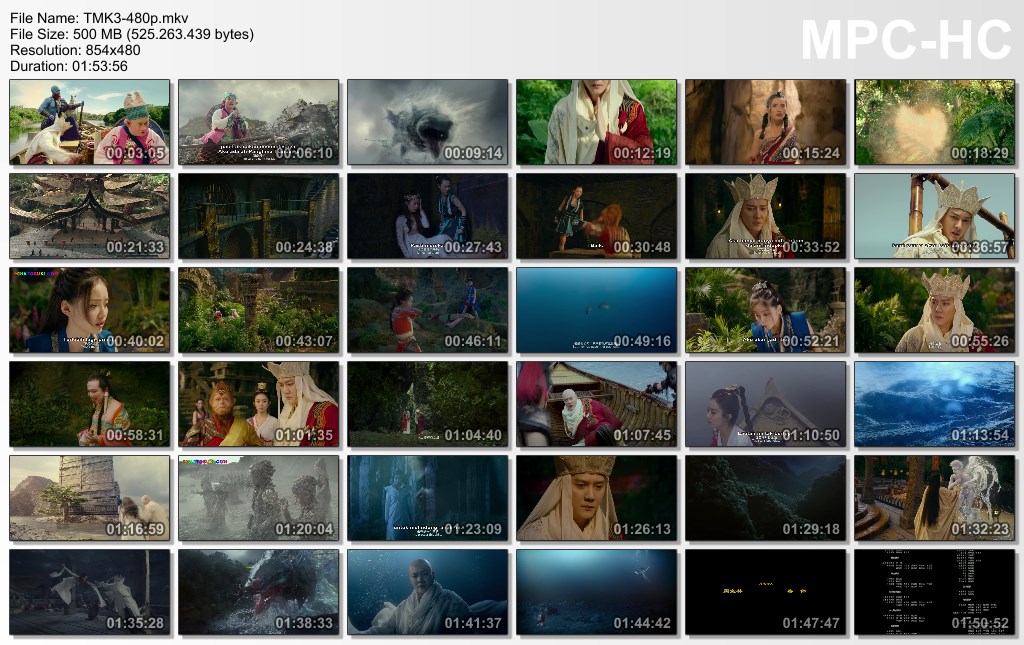 Bercerita kisah perjalanan dari seorang biksu dan ketiga muridnya dalam misi mengambil kitab suci ke barat. Tang Sanzang (Feng Shaofeng) dan ketiga muridnya memasuki sebuah negara yang dikenal sebagai Negara Wanita. Mereka menemui penguasa negara itu (Zanilia Zhao) dan terjadi suatu kesalahpahaman. Atas saran salah satu muridnya, Sun Wukong (Aaron Kwok), Tang Sanzang berpura-pura setuju menikah dengan sang Ratu. Sementara itu ketiga muridnya akan berpura-pura melanjutkan misi tanpa sang guru. Setelah itu, Tang Sanzang yang melihat kepergian murid-muridnya akan kabur dengan bantuan Sun Wukong hingga di luar kota.
©minatosuki™
Link:

BB Code:

Everything is provided only a review, please buy the original officially. All files forbidden to sell because we provide for free, please delete them within 24 hours or buy legally to keep files forever. If you are a content owner please contact us MinatoSukiDesu@gmail.com. we will link your official website as the connection address, or remove it immediately.