Bleach Live Action
Tanggal tayang:
20 Jul 2018 (JPN)
Nama File:
mkv mp4
Rilisan:
Web-dl
Genre:
Aksi, Petualang, Supernatural
Video:
~auto, 15-23fps
Audio:
Amr mp3 aac
Jalan Durasi :
108 menit
Karakter :
Miyavi, Hana Sugisaki, Sota Fukushi, Erina Mano, Masami Nagasawa, Yosuke Eguchi, Ryo Yoshizawa, Taichi Saotome, Yu Koyanagi, Seiichi Tanabe
Disutradarai Oleh :
Shinsuke Sato
Penulis Naskah :
Daisuke Habara, Tite Kubo
Bahasa :
Japanese
Subtitle
: Indonesia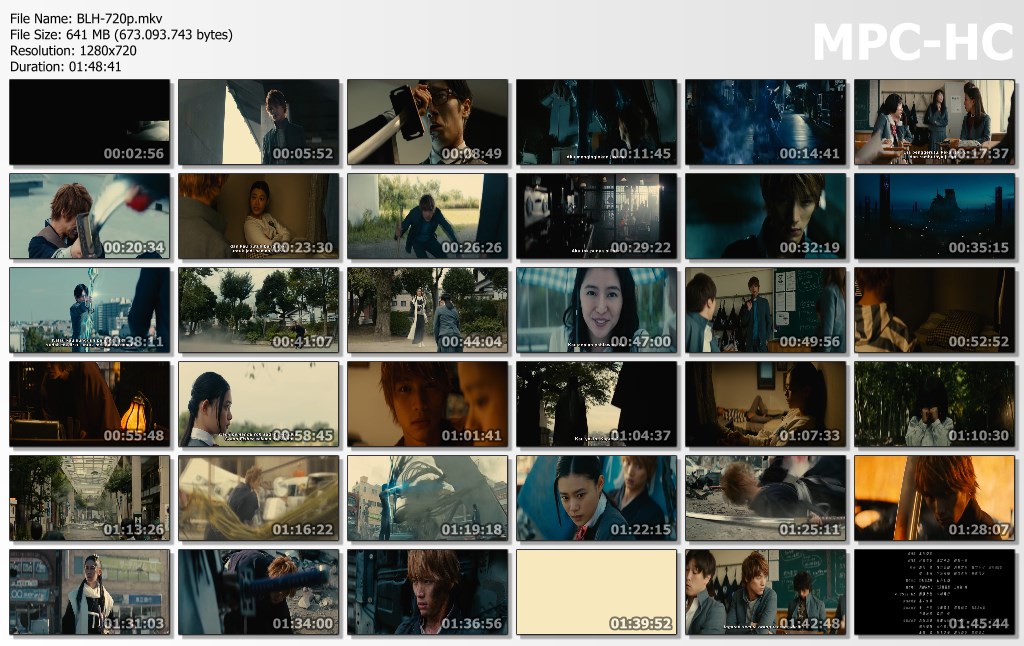 Bercerita seorang pelajar SMA bernama Ichigo Kurosaki yang sejak kecil memiliki bakat dapat melihat makhluk gaib. Suatu hari, Ia bertemu dengan seorang perempuan bernama Rukia Kuchiki yang masuk secara tiba-tiba kedalam kamarnya. Perempuan itu mengaku bahwa dirinya adalah seorang shinigami (dewa kematian) dan pada saat itu ia tengah mencari keberadaan roh jahat yang disebut hollow disekitar tempat Ichigo. Situasi menjadi tak terkendali saat keluarga Ichigo ikut diserang oleh hollow dan Rukia pun terluka parah ditengah pertarungan. Tak punya pilihan lain, Rukia pun akhirnya memindahkan kekuatan shinigaminya kepada Ichigo yang membuat Ichigo berubah sepenuhnya menjadi Shinigami dadakan.
MKV 720p x264 :
UM
|
LU
|
UP
|
UF
MKV 480p x264 :
UM
|
LU
|
DF
|
SF
|
UP
|
UF
|
ZS
MP4 360p x264 :
UM
|
LU
|
DF
|
SF
|
UP
|
UF
|
ZS
MP4 HP :
UM
|
LU
|
DF
|
SF
|
UP
|
UF
|
ZS
©minatosuki™
Link:

BB Code:

Everything is provided only a review, please buy the original officially. All files forbidden to sell because we provide for free, please delete them within 24 hours or buy legally to keep files forever. If you are a content owner please contact us MinatoSukiDesu@gmail.com. we will link your official website as the connection address, or remove it immediately.