Tanggal tayang:
13 Jul 2018 (USA)
Nama File:
mkv mp4
Rilisan:
Bluray
Genre:
Horor
Video:
~auto, 23-30fps
Audio:
AAC
Jalan Durasi :
93 menit
Dibintangi :
Demian Bichir, Taissa Farmiga, Jonas Bloquet, Bonnie Aarons, Ingrid Bisu, Charlotte Hope, Sandra Teles, August Maturo, Jack Falk, Lynnette Gaza, Ani Sava, Michael Smiley, Gabrielle Downey, David Horovitch, Tudor Munteanu
Disutradarai Oleh :
Corin Hardy
Penulis Naskah :
Gary Dauberman, James Wan
Bahasa :
English
Subtitle
: Indonesia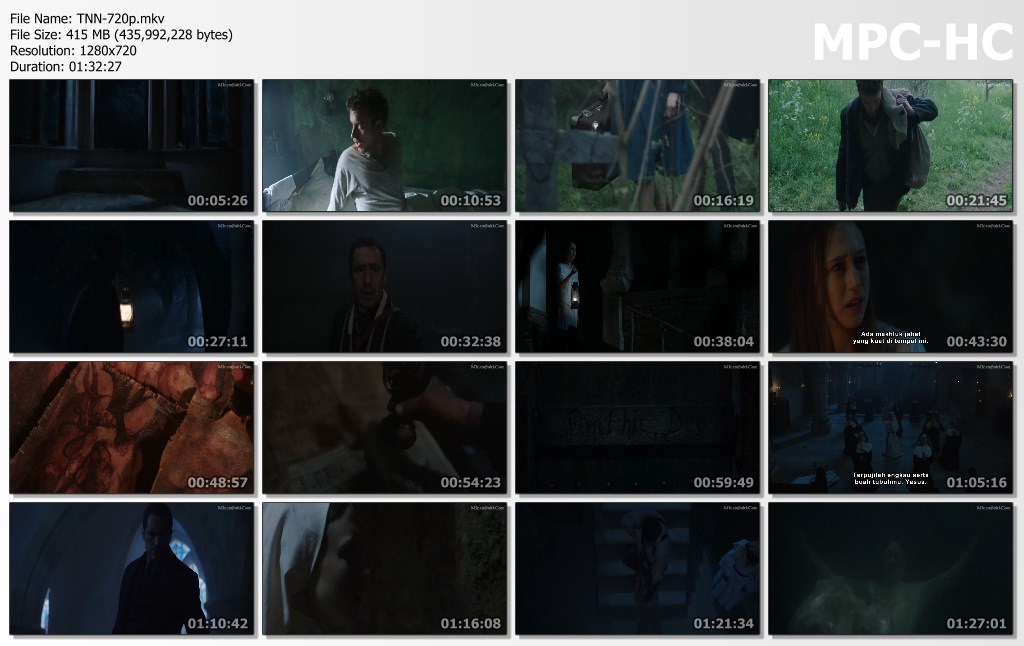 Bercerita seorang biarawati muda di biara terpencil Rumania mengorbankan hidupnya sendiri, seorang pendeta dengan masa lalu yang kelam dan seorang calon biarawati dikirim oleh Vatikan untuk menyelidiki peristiwa ini. Bersama-sama mereka membuka rahasia rahasia yang tidak terduga. Mempertaruhkan tidak hanya hidup mereka tetapi iman mereka dan jiwa mereka, keduanya menghadapi kekuatan jahat dalam bentuk iblis biarawati yang pertama kali meneror para penonton di The Conjuring 2. Seketika itu biara tersebut menjadi medan pertempuran yang mengerikan antara yang hidup dan yang terkutuk.
©minatosuki™
Link:

BB Code:

Everything is provided only a review, please buy the original officially. All files forbidden to sell because we provide for free, please delete them within 24 hours or buy legally to keep files forever. If you are a content owner please contact us MinatoSukiDesu@gmail.com. we will link your official website as the connection address, or remove it immediately.