Release Date:
2014 (USA)
Filename:
3gp mp4 avi
Quality:
Brrip
Genre:
Animasi, Komedi, Petualang
Video:
~auto, 15fps
Audio:
Amr mp3
Jalan Durasi :
40 menit
Dibintangi :
Ben Diskin, Dee Dee Greene, Kate Higgins
Disutradarai Oleh :
Richard Rich
Bahasa :
English
Subtitle
: Indonesia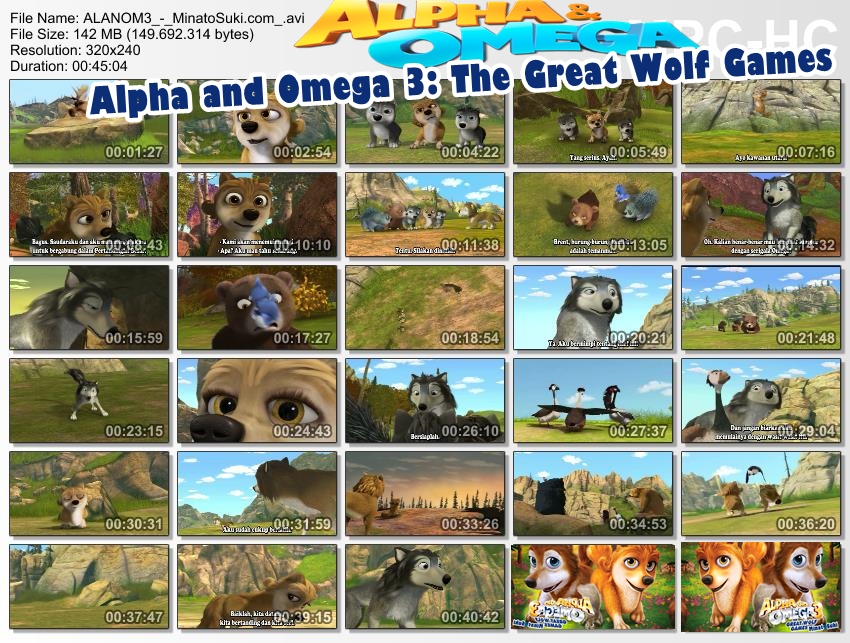 Bergabung dengan kelompok hewan liar, dan teman-teman dengan cakar mengagumkan yang dibintangi alpha dan omega disukai semua orang. Sudah waktunya perlombaan "The Great Wolf Games," dimulai ketika semua Alpha dalam kelompok mengesampingkan perbedaan-perbedaan mereka untuk beberapa kompetisi persahabatan. Ketika kecelakaan tak terduga menempatkan banyak bintang kelompok serigala alpha kita keluar dari panitia, tim baru direkrut dari beberapa teman-teman bukan didalam suatu kelompok dihutan. Mampukah Pelatih Humphrey memimpin kelompok payah atau disebut "underdog" menuju kemenangan? Cari tahu dalam film mendebarkan ini yang akan membuatmu sangat melolong.
Everything is provided only a review, please buy the original officially. All files forbidden to sell because we provide for free, please delete them within 24 hours or buy legally to keep files forever. If you are a content owner please contact us MinatoSukiDesu@gmail.com. we will link your official website as the connection address, or remove it immediately.