Doraemon - Nobita no Himitsu Dogu Museum
Judul
: Doraemon - Nobita no Himitsu Dogu Museum (Doraemon Nobita dan Rahasia Musium Peralatan)
Tanggal Rilis:
2013 (Japan)
Filename:
3gp mp4 avi
Rilisan:
Bluray
Genre:
Animasi, Komedi, Petualang. Fantasi, Shounen, Anak-anak
Video:
~auto, 15fps
Audio:
Amr mp3
Jalan Durasi :
1 jam 44 menit
Dibintangi :
Wasabi Mizuta (Doraemon), Megumi Oohara (Nobi Nobita), Yumi Kakazu (Shizuka), Subaru Kimura (Gian), Tomokazu seki (suneo)
Disutradarai Oleh :
Yukiyo Teramoto
Bahasa :
Indonesia (Dub)
Subtitle
: Tidak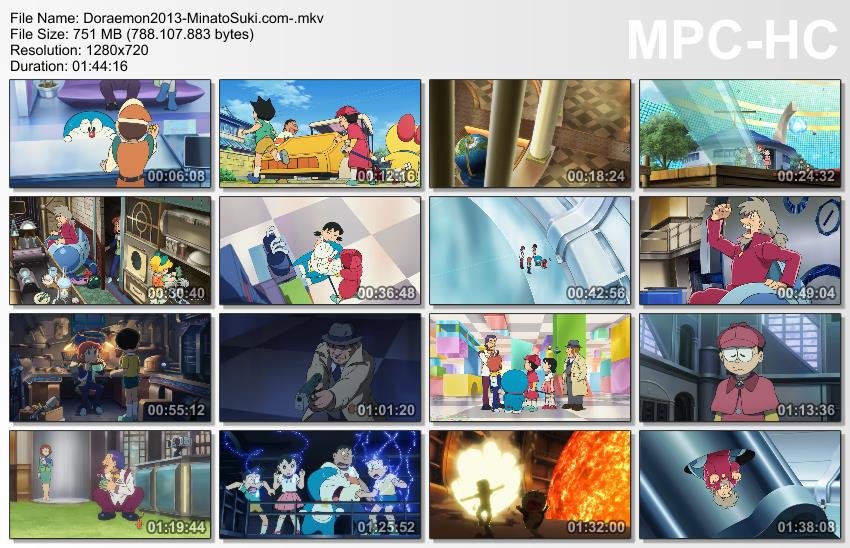 Bercerita Doraemon yang kehilangan loncengnya selama ini dia pakai dicuri oleh Kaito Deluxe, Doraemon bisa saja mengganti lonceng baru tapi lonceng lamanya memiliki kenangan berharga dia miliki dan hanya ingin lonceng itu kembali. Alat detektif milik Nobita menunjukan pencurinya berada di sebuah museum alat ajaib di abad 22. Jadi Doraemon, Nobita dan teman-temannya pergi ke museum itu untuk mencari pelakunya.


©minatosuki™

Link:


BB Code:


Everything is provided only a review, please buy the original officially. All files forbidden to sell because we provide for free, please delete them within 24 hours or buy legally to keep files forever. If you are a content owner please contact us MinatoSukiDesu@gmail.com. we will link your official website as the connection address, or remove it immediately.