Release Date:
2014 (USA)
Filename:
3gp mp4 avi
Quality:
Bluray
Genre:
Animasi, Petualang, Komedi
Video:
~auto, 15fps
Audio:
Amr mp3
Jalan Durasi :
1 jam 19 menit
Dibintangi :
Benedict Cumberbatch, Ben Stiller, David Schwimmer, Jada Pinkett Smith, Chris Rock, John Malkovich
Disutradarai Oleh :
Simon J. Smith
Bahasa :
English
Subtitle
: Indonesia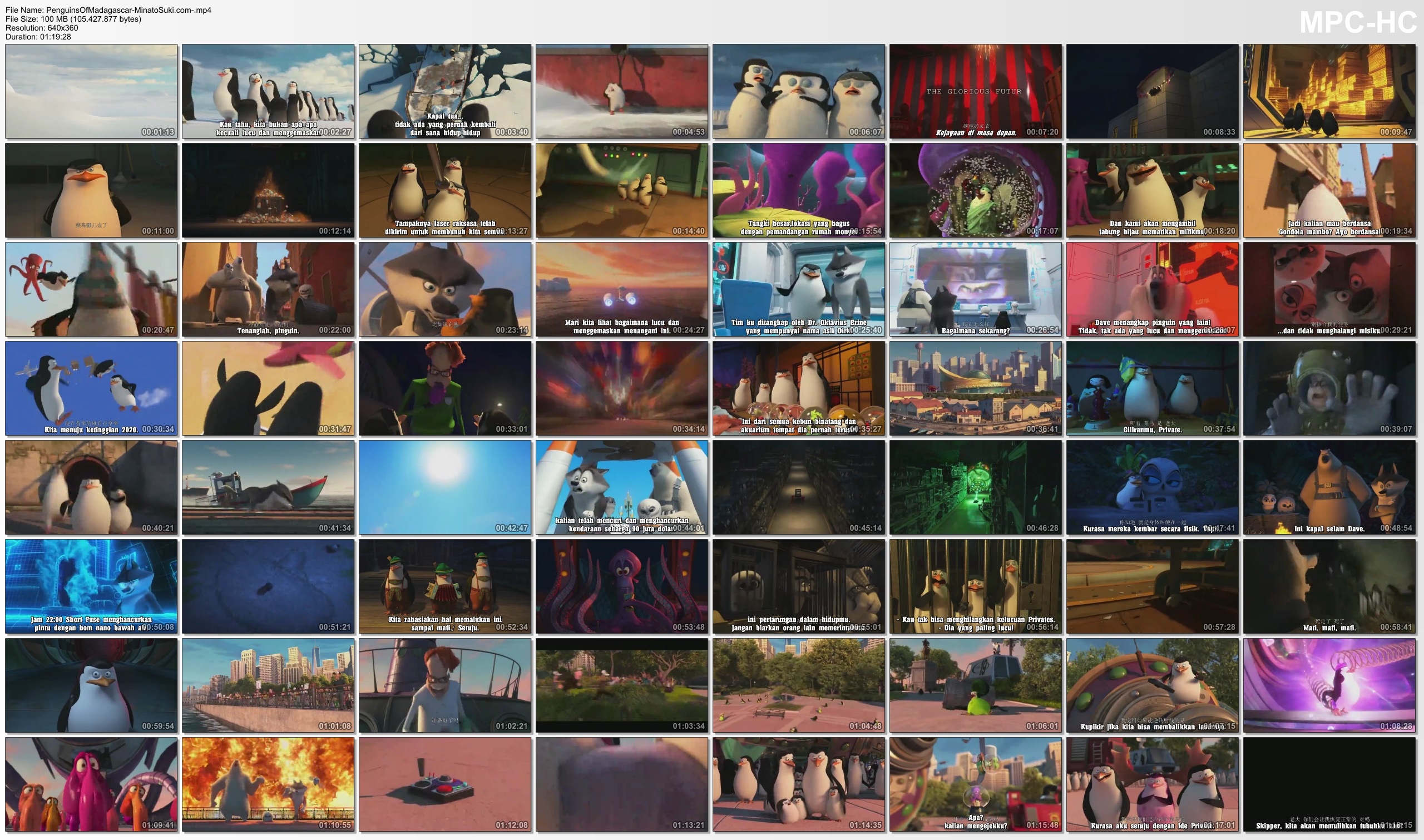 para pinguin pemberani yaitu Skipper, Kowalski, Private dan Rico. Dikisahkan pinguin-pinguin ini bertemu dengan agen rahasia bernama Classified (Benedict Cumberbatch). Classified merupakan serigala anggota organisasi mata-mata North Wind. Ia mengajak para pinguin ini bekerja sama dalam sebuah misi khusus untuk menghentikan aksi jahat Dr. Octavius Brine (John Malkovich). Classified yang berusaha menjelaskan misi dari North Wind. Namun Skipper malah mendengarkan dengan sambil memakan snack dan membuat Classified sebal. Berbagai adegan lucu juga mewarnai petualangan para pinguin ini saat melaksanakan misinya
©minatosuki™
Link:

BB Code:

Everything is provided only a review, please buy the original officially. All files forbidden to sell because we provide for free, please delete them within 24 hours or buy legally to keep files forever. If you are a content owner please contact us MinatoSukiDesu@gmail.com. we will link your official website as the connection address, or remove it immediately.