Release Date:
2014 (Tiongkok)
Filename:
3gp mp4 avi
Quality:
Bluray
Genre:
Animasi, Petualang, Romansa
Video:
~auto, 15fps
Audio:
Amr mp3 aac
Jalan Durasi :
1 jam 27 menit
Dibintangi :
Jiao Xu, Guanlin Ji, Ying Huang, Dawei Shen, Xianglong Meng, Ye Sun, Tian Jing, Hong Shang, Zitong Xia, Ge Hu
Disutradarai Oleh :
Yuefeng Song
Bahasa :
English
Subtitle
: Indonesia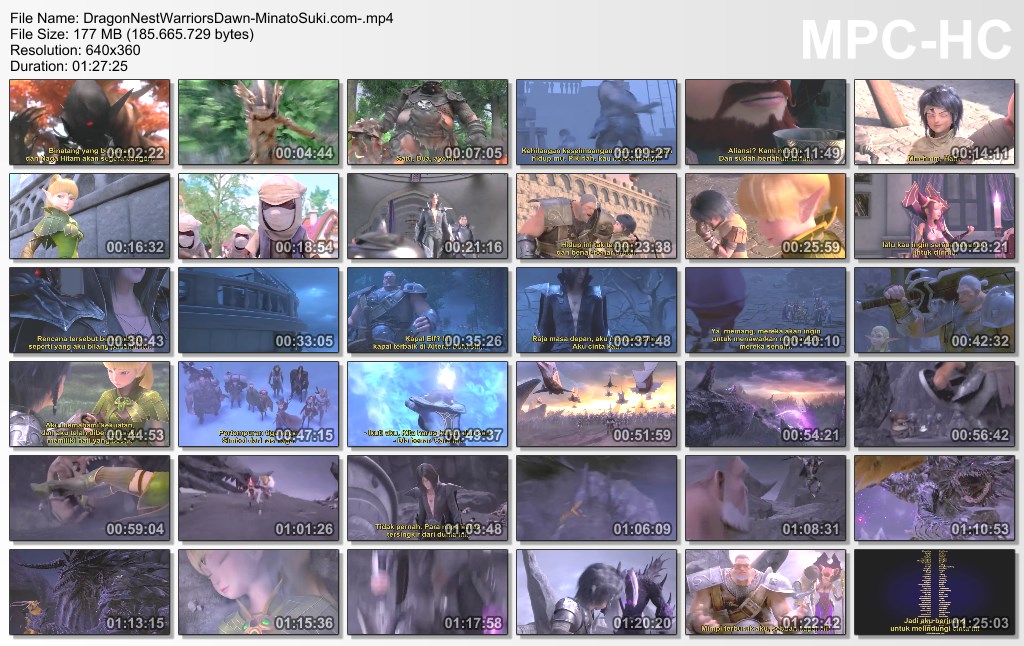 Dragon Nest Warrior's Dawn berkisah tentang perjuangan sekelompok orang untuk mencegah kebangkitan Naga Hitam atau Black Dragon yang jahat. Kisah dimuali dengan elf jahat bernama Elena yang mempengaruhi manusia untuk membangunkan Naga Hitam. Lambert seorang penjaga desa Calderoc bertemu sekelompok monster yang akan menyerang desanya di sebuah hutan. Lambert akhirnya ditolong oleh seorang prajurit bayaran Barnac dengan kapalnya yang bisa terbang. Barnac sendiri tengah bersama Geraint dan Argenta kakak beradik yang memiliki kekuatan mengagumkan. Atas undangan Nerwin hendak bersama- sama mencegah kebangkitan Naga Hitam.
©minatosuki™
Link:

BB Code:

Everything is provided only a review, please buy the original officially. All files forbidden to sell because we provide for free, please delete them within 24 hours or buy legally to keep files forever. If you are a content owner please contact us MinatoSukiDesu@gmail.com. we will link your official website as the connection address, or remove it immediately.