Release Date:
2015 (USA)
Filename:
3gp mp4 avi
Quality:
Bluray
Genre:
Drama, Romansa
Video:
~auto, 15fps
Audio:
Amr mp3 aac
Jalan Durasi :
1 jam 45 menit
Dibintangi :
Will Smith, Margot Robbie, Rodrigo Santoro, BD Wong, Adrian Martinez, Stephanie Honore, Robert Taylor, Brennan Brown, Dominic Fumusa, Griff Furst
Disutradarai Oleh :
Glenn Ficarra, John Requa
Bahasa :
English
Subtitle
: Indonesia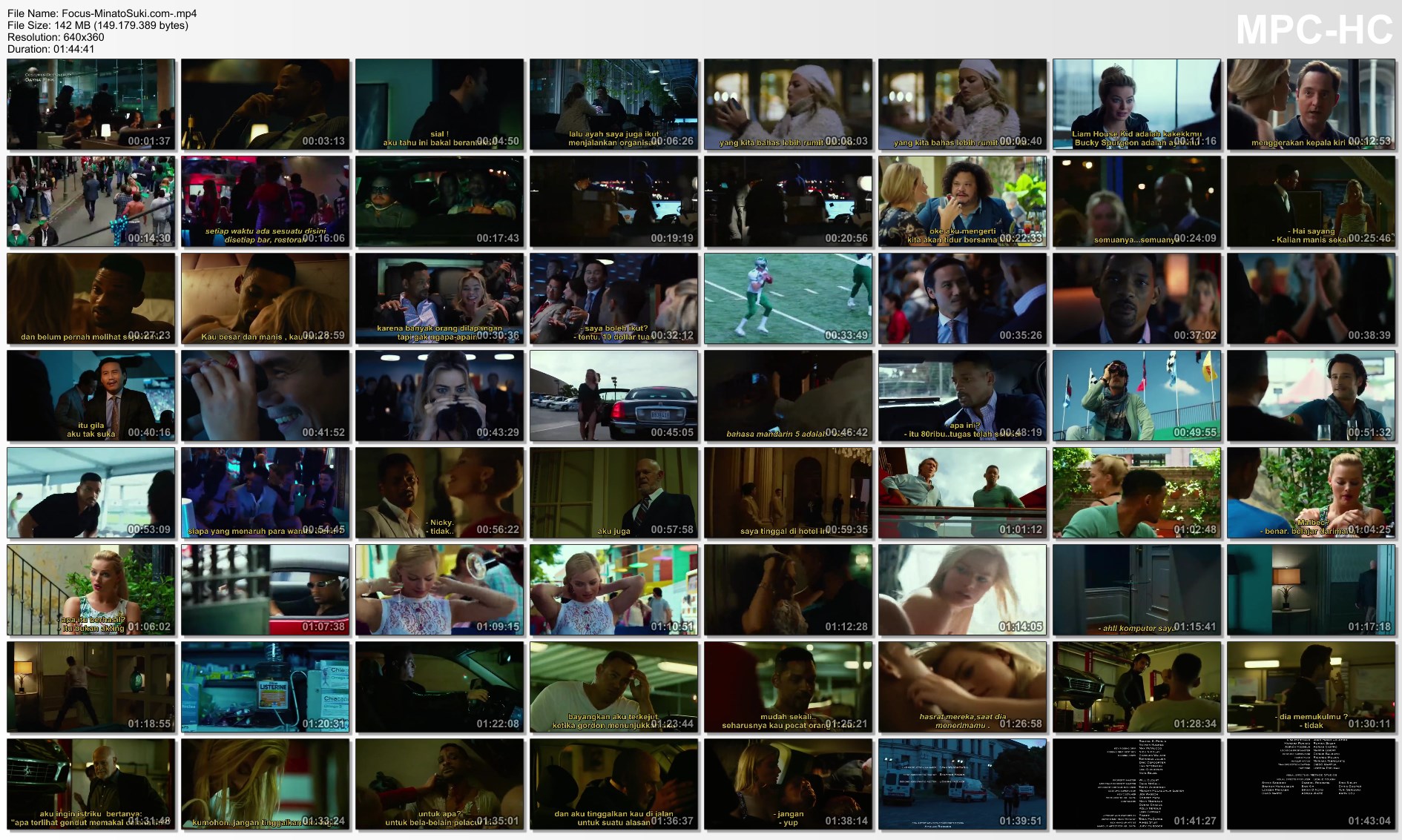 Dicertitakan seorang penipu ulung bernama Nicky (Will Smith) yang jatuh cinta dengan Jess (Margot Robbie). Jess adalah seorang gadis yang menjadi penipu pemula sekaligus murid Nicky. Nicky yang mengajari berbagai trik penipuan kepada Jess. Jess yang sangat nyaman dengan pekerjaannya membuat Nicky tidak waspada hingga membuatnya bangkrut. Tiga tahun kemudian, Nicky muncul kembali di Buenos Aires. Disana dia sedang merancang sebuah skema penipuan yang berbahaya. Nicky mengira rancangannya telah sempurna, tapi dia salah perhitungan dan membuatnya harus bertahan hidup dari teror yang akan membunuhnya.
©minatosuki™
Link:

BB Code:

Everything is provided only a review, please buy the original officially. All files forbidden to sell because we provide for free, please delete them within 24 hours or buy legally to keep files forever. If you are a content owner please contact us MinatoSukiDesu@gmail.com. we will link your official website as the connection address, or remove it immediately.