Release Date:
2013 (Japan)
Filename:
3gp mp4 avi
Quality:
Bluray
Genre:
Permainan, Thriller, Horror
Video:
~auto, 15fps
Audio:
Amr mp3 aac
Jalan Durasi :
1 Jam 16 menit
Dibintangi :
Koji Seto, Kasumi Arimura, Jiro Sato, Sotaro Tanaka, Kazuyoshi Taira, Fukino Kawate, Yuko Nishimaru
Disutradarai Oleh :
Yo Kohatsu
Bahasa :
Nipongo
Subtitle
: Indonesia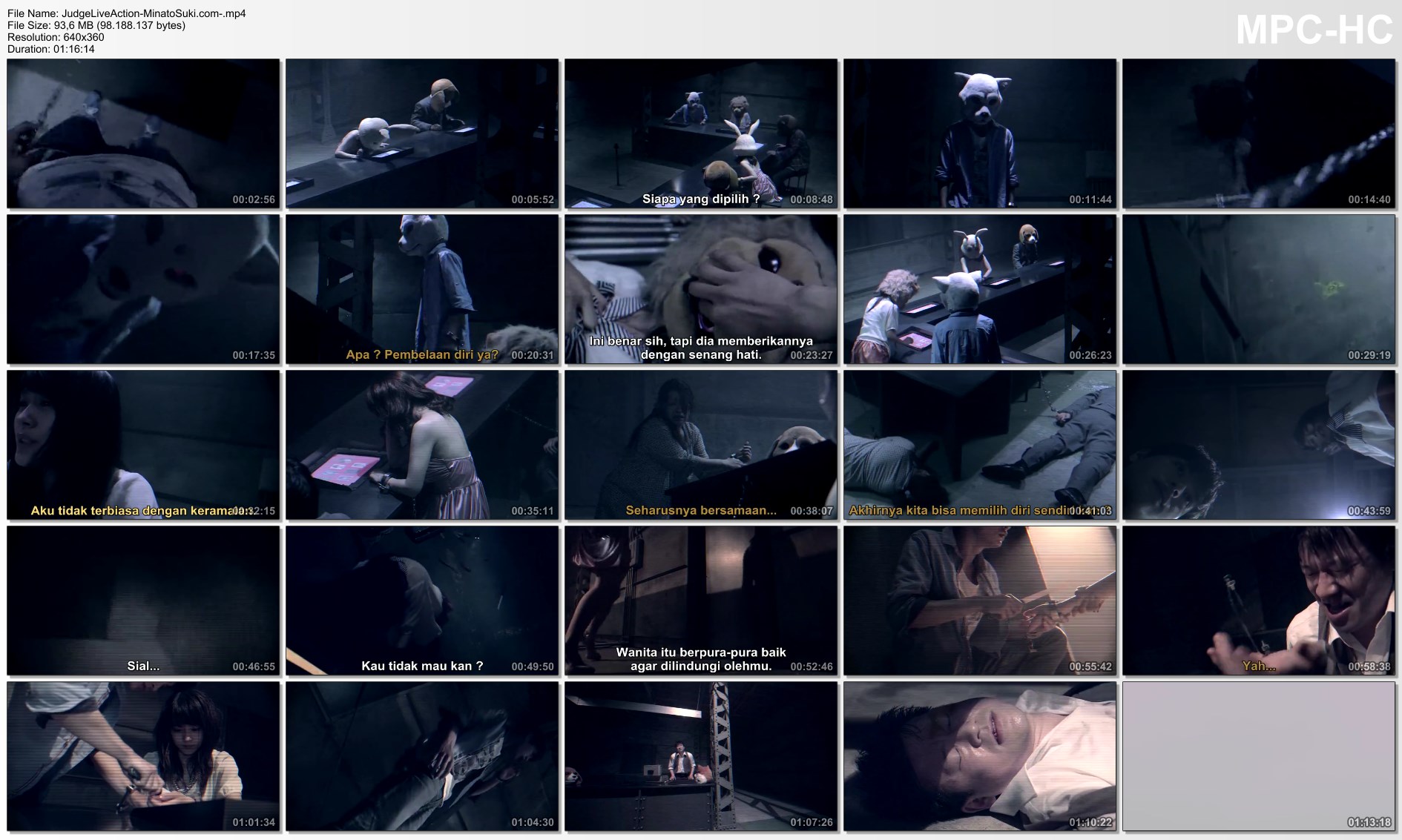 sembilan remaja yang terbangun dalam sebuah gedung, kesembilan remaja itu mengenakan topeng binatang dan mereka diharuskan untuk menghakimi dan mengorbankan satu sama lain hingga hanya empat yang tersisa hidup, atau mereka semua akan mati.
©minatosuki™
Link:

BB Code:

Everything is provided only a review, please buy the original officially. All files forbidden to sell because we provide for free, please delete them within 24 hours or buy legally to keep files forever. If you are a content owner please contact us MinatoSukiDesu@gmail.com. we will link your official website as the connection address, or remove it immediately.