Release Date:
2015 (USA)
Filename:
3gp mp4 avi
Quality:
Bluray
Genre:
Aksi, Seni bela diri
Video:
~auto, 15fps
Audio:
Amr mp3 aac
Jalan Durasi :
2 jam 2 menit
Dibintangi :
Colin Firth, Samuel L. Jackson, Michael Caine, Mark Strong, Sofia Boutella, Taron Egerton, Sophie Cookson
Disutradarai Oleh :
Matthew Vaughn
Bahasa :
English
Subtitle
: Indonesia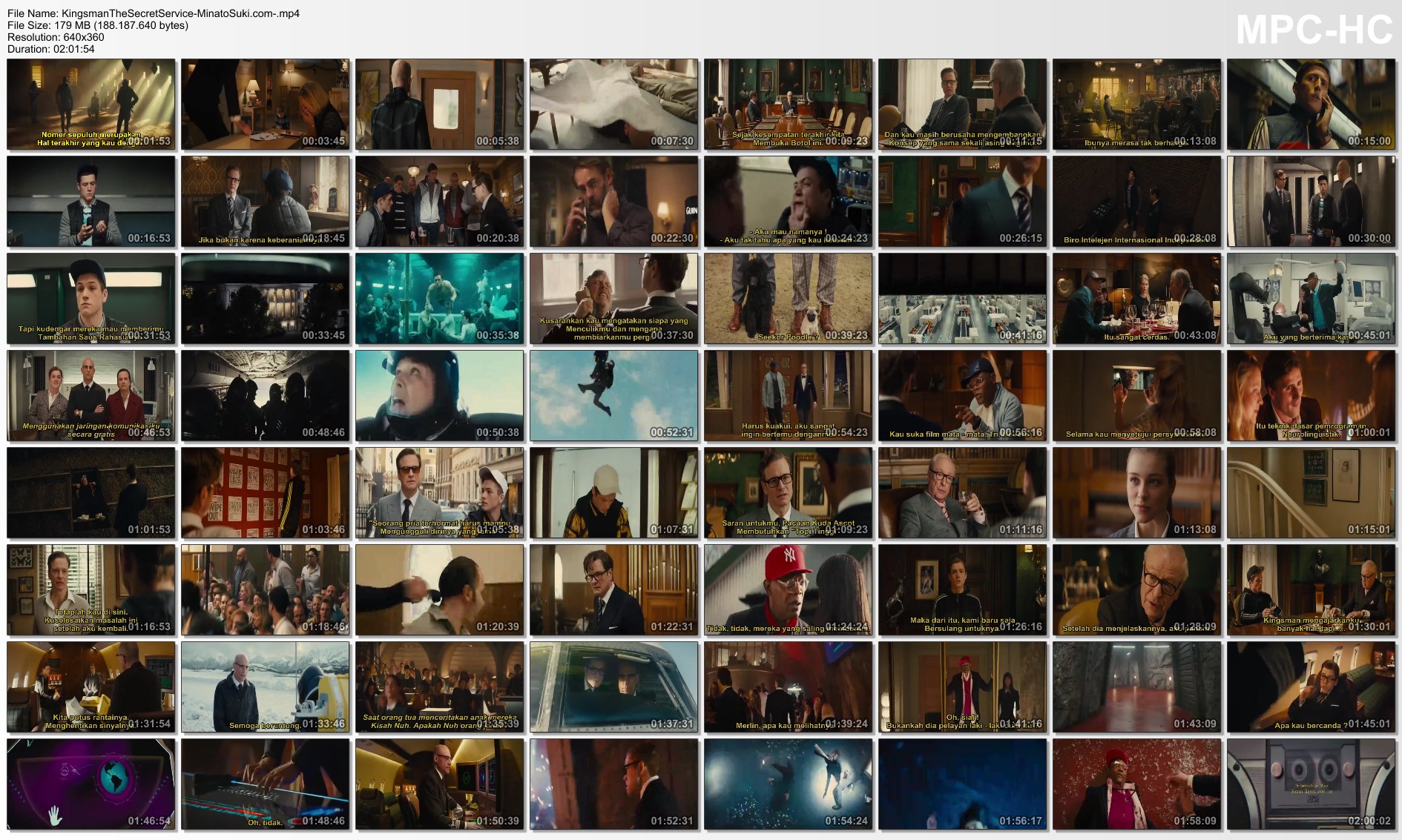 mengisahkan tentang agen rahasia veteran, Harry Hart (Colin Firth), yang merekrut pemuda bernama Gary Unwin (Taron Egerton) alias Eggsy untuk dilatih menjadi agen rahasia. Sayangnya meski punya potensi, Eggsy kerap membuat onar, mencuri hingga ditangkap polisi. Namun sikapnya berubah setelah menjalani program latihan sebagai agen rahasia 'Kingsman'. Ia dan agen muda lainnya mendapat tugas untuk menghadapi musuh berbahaya berteknologi tinggi, Richmond Valentine (Samuel L. Jackson).
©minatosuki™
Link:

BB Code:

Everything is provided only a review, please buy the original officially. All files forbidden to sell because we provide for free, please delete them within 24 hours or buy legally to keep files forever. If you are a content owner please contact us MinatoSukiDesu@gmail.com. we will link your official website as the connection address, or remove it immediately.