Release Date:
2015 (Japan)
Filename:
3gp mp4 avi
Quality:
Brrip
Genre:
Fantasi, Bocah
Video:
~auto, 15fps
Audio:
Amr mp3
Jalan Durasi :
1 jam 6 menit
Dibintangi :
Rica Matsumoto, Yūki Kaji, Mariya Ise, Mayuki Makiguchi, Megumi Hayashibara, Shin-ichiro Miki, Inuko Inuyama, Unsho Ishizuka, Ikue Otani
Disutradarai Oleh :
Kunihiko Yuyama
Bahasa :
Niponngo
Subtitle
: Indonesia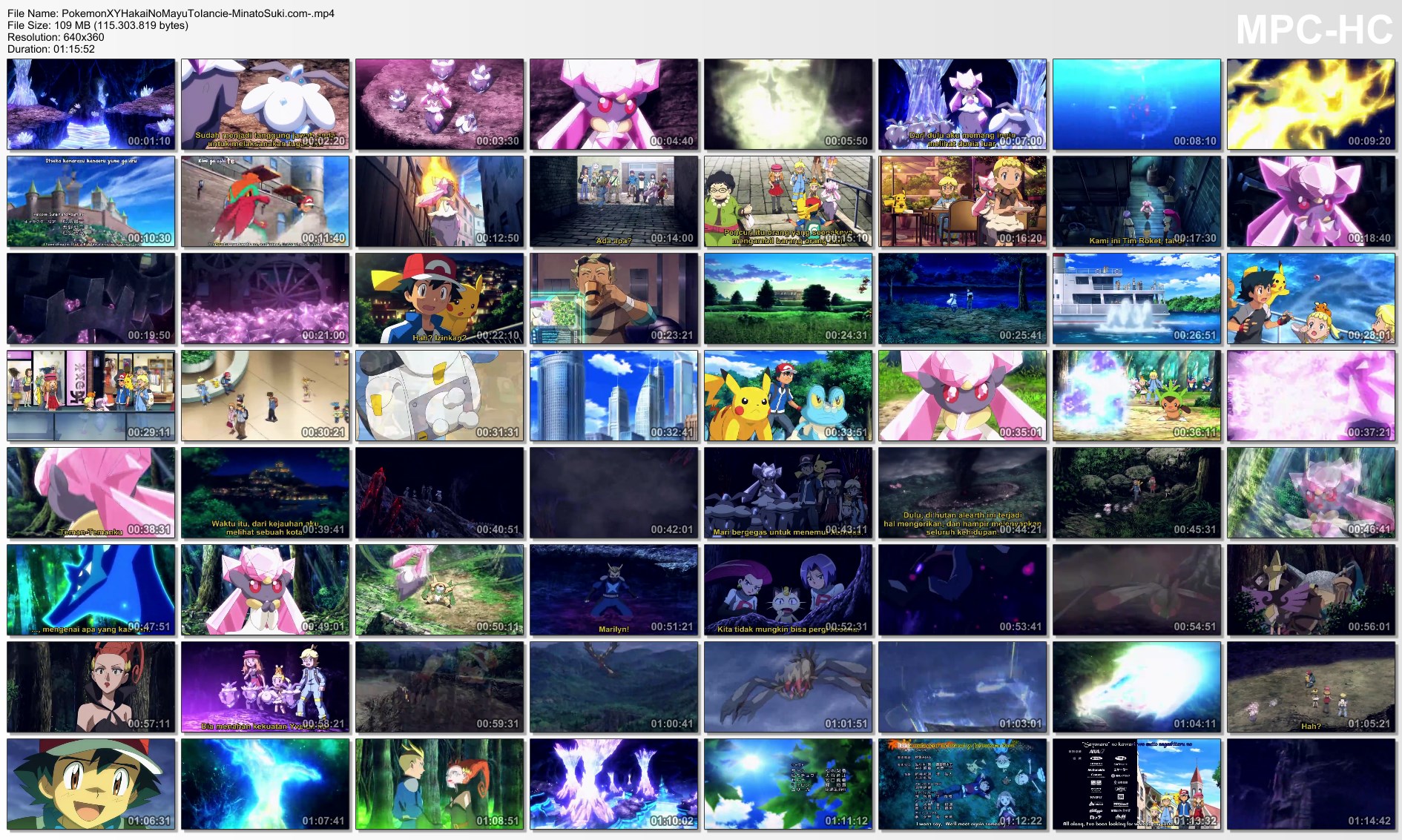 Film ini menceritakan perjalanan Satoshi dan Pikachu di kota Diamond Domain yang mana terdapat kerajaan yang menggunakan kekuatan batu bernama Heart Diamond untuk menghidupi sumber daya alam di kota tersebut. Sayangnya, Pokemon penjaga batu tersebut, Diancie, sudah tidak kuat lagi menjaga batu tersebut. Akibatnya, terjadi ketidakseimbangan di kota tersebut. Satoshi yang berusaha mencari cara untuk mengembalikan keseimbangan kota dihadang oleh pokemon legendaris Yvetal yang jahat.
©minatosuki™
Link:

BB Code:

Everything is provided only a review, please buy the original officially. All files forbidden to sell because we provide for free, please delete them within 24 hours or buy legally to keep files forever. If you are a content owner please contact us MinatoSukiDesu@gmail.com. we will link your official website as the connection address, or remove it immediately.