Release Date:
2014 (USA)
Filename:
3gp mp4 avi
Quality:
Bluray
Genre:
Aksi, Petualangan, Drama
Video:
~auto, 15fps
Audio:
Amr mp3
Jalan Durasi :
1 jam 46 menit
Dibintangi :
Jennifer Lawrence, Josh Hutcherson, Liam Hemsworth, Philip Seymour Hoffman, Julianne Moore, Natalie Dormer, Evan Ross, Robert Knepper, Stef Dawson, Lily Rabe, Patina Miller, Wes Chatham, Elden Henson, Mahershala Ali
Disutradarai Oleh :
Francis Lawrence
Bahasa :
English
Subtitle
: Indonesia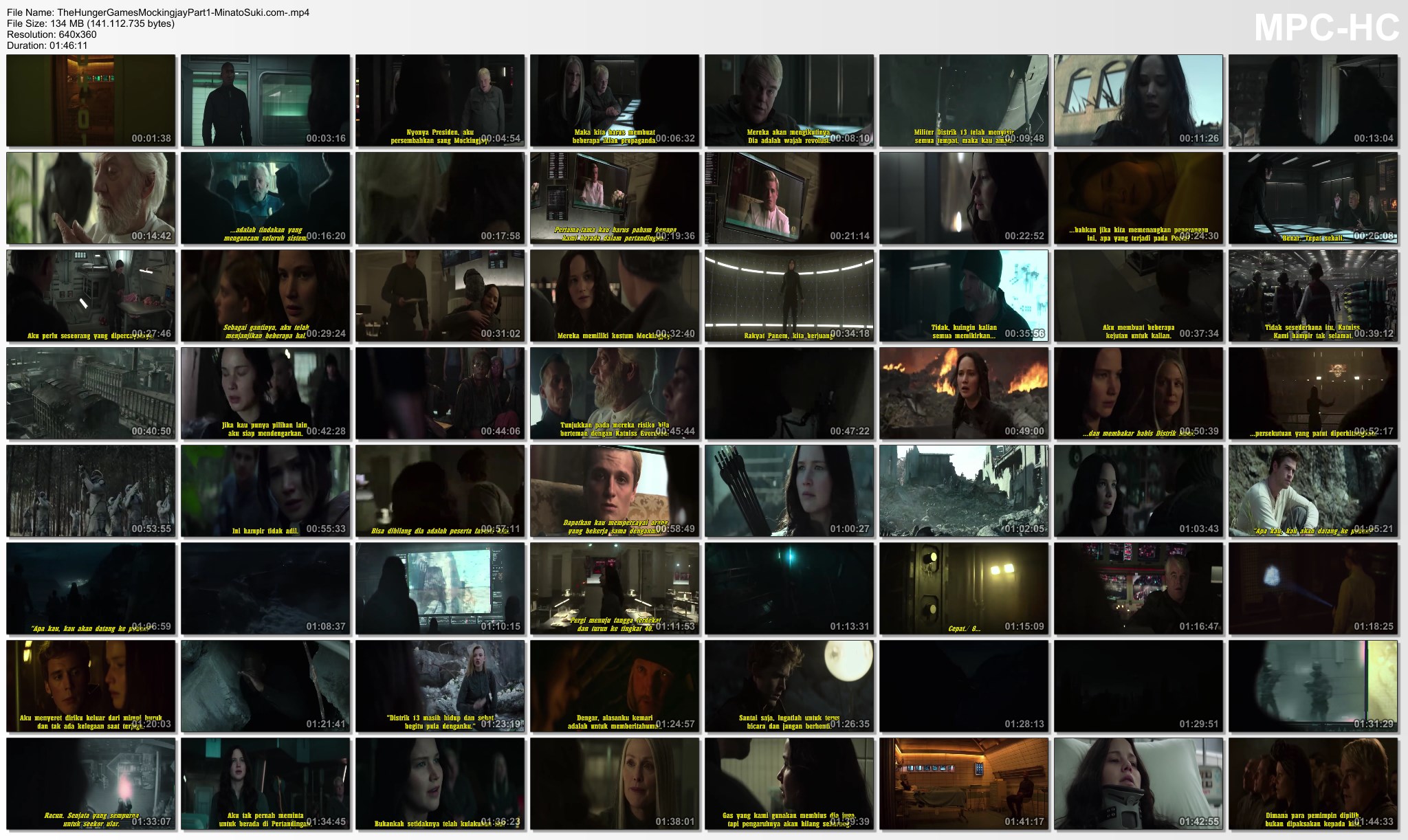 kelanjutan dari film sebelumnya 'The Hunger Games: Catching Fire'. Dalam film ini akan terjadi sebuah pemberontakan untuk melawan tirani yang korup dari Capitol. Plutarch Heavensbee (Philip Seymour Hoffman) yang sedang mencoba menyakinkan pimpinan Distrik 13, Presiden Coin (Julianne Moore) untuk melakukan sebuah perjuangan. Tapi, nampaknya Presiden Coin maupun warga Distrik 13 kurang yakin dengan niat Katnis untuk berjuang bersama mereka.
©minatosuki™
Link:

BB Code:

Everything is provided only a review, please buy the original officially. All files forbidden to sell because we provide for free, please delete them within 24 hours or buy legally to keep files forever. If you are a content owner please contact us MinatoSukiDesu@gmail.com. we will link your official website as the connection address, or remove it immediately.