Release Date:
2016 (USA)
Filename:
mp4 avi mkv
Quality:
TVrip
Genre:
Superhero, Aksi, Fantasi
Video:
~auto, 15fps
Audio:
Amr mp3 aac
Jalan Durasi :
2 jam 24 menit
Dibintangi :
Henry Cavill, Ben Affleck, Gal Gadot, Jesse Eisenberg, Amy Adams, Jeremy Irons, Ray Fisher, Laurence Fishburne, Jason Momoa, Diane Lane, Holly Hunter, Callan Mulvey, Scoot McNairy, Jena Malone, Tao Okamoto
Disutradarai Oleh :
Zack Snyder
Bahasa :
Indonesia
Subtitle
: -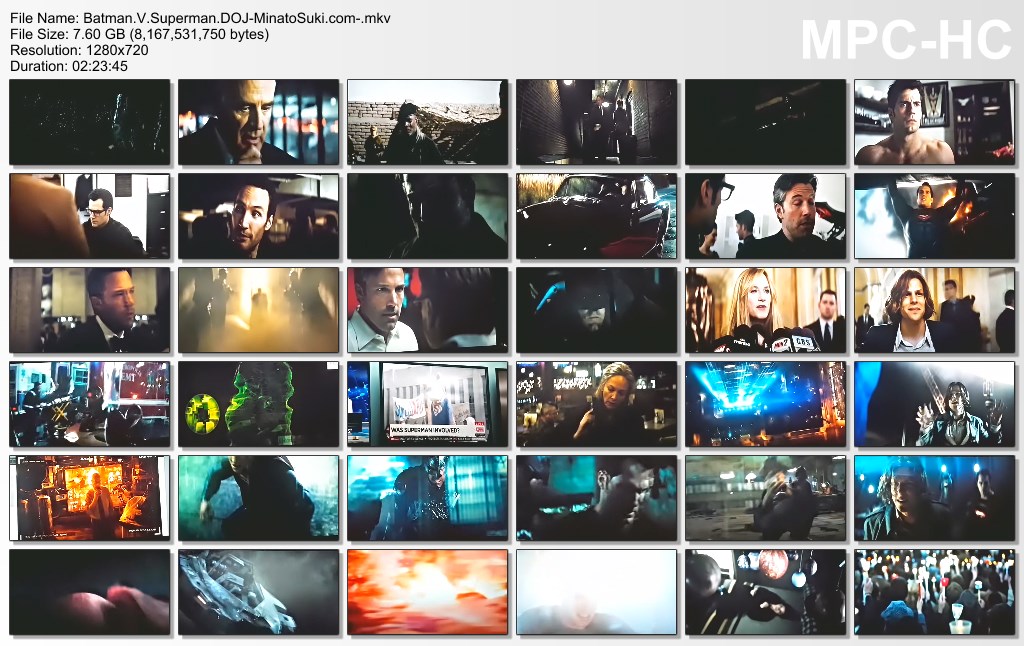 Khawatir akan aksi superhero manusia setengah dewa tak ada yang mengawasi, pahlawan kota Gotham menantang superhero kebanggaan kota Metropolis. Mereka berkonflik untuk menentukan superhero macam apa yang dibutuhkan dunia. Sementara Batman dan Superman berkonflik, sebuah ancaman baru bangkit, manusia terancam oleh bahaya yang tak pernah diketahui sebelumnya.(\Liputan6)
©minatosuki™
Link:

BB Code:

Everything is provided only a review, please buy the original officially. All files forbidden to sell because we provide for free, please delete them within 24 hours or buy legally to keep files forever. If you are a content owner please contact us MinatoSukiDesu@gmail.com. we will link your official website as the connection address, or remove it immediately.