Release Date:
2015 (Japan)
Filename:
3gp mp4 avi
Quality:
Bluray
Genre:
Animasi, Misteri, Polisi, Shounen
Video:
~auto, 15fps
Audio:
Amr mp3 aac
Jalan Durasi :
1 jam 57 menit
Dibintangi :
Conan Edogawa (Minami Takayama), Kaito Kid (Keppei Yamaguchi), Ai Haibara (Megumi Hayashibara), Ran Mouri (Wakana Yamazaki), Kogoro Mouri (Rikiya Toyama)
Disutradarai Oleh :
Kobun Shizuno
Bahasa :
Japanese
Subtitle
: Indonesia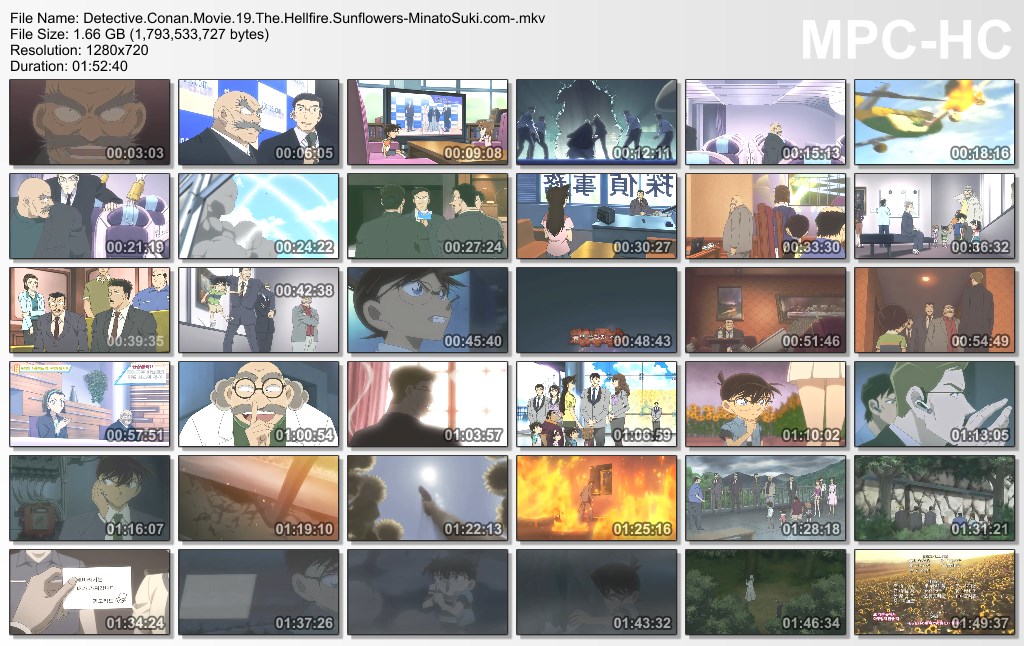 Diceritakan bahwa Conan akan berhadapan dengan musuh bebuyutannya, Kaito Kid yang mencuri replika tulisan "Sunflowers" karya Van Gogh saat pelelangan. Sebuah lukisan terkenal dilelang di sebuah situs pelelangan. Lukisan itu adalah Bunga Matahari, salah satu karya besar Van Gogh. Jirokichi Suzuki melawan seluruh pelelang dengan mengajukan harga beli lukisan itu seharga $300 juta. Dia berniat mengoleksi 7 lukisan bunga matahari yang tersebar di seluruh penjuru dunia.
©minatosuki™
Link:

BB Code:

Everything is provided only a review, please buy the original officially. All files forbidden to sell because we provide for free, please delete them within 24 hours or buy legally to keep files forever. If you are a content owner please contact us MinatoSukiDesu@gmail.com. we will link your official website as the connection address, or remove it immediately.