Release Date:
10 Jun 2016 (Japan)
Filename:
mp4 avi mkv
Quality:
Bluray
Genre:
Aksi, Fantasi, Seinen, Supernatural
Video:
~auto, 15fps
Audio:
Amr mp3 aac
Jalan Durasi :
1 jam 44 menit
Dibintangi :
Wasabi Mizuta (Doraemon), Megumi Oohara (Nobi Nobita), Yumi Kakazu (Shizuka), Subaru Kimura (Giant), Tomokazu seki (suneo)
Sutradara:
Shinnosuke Yakuwa
Penulis naskah :
Shinnosuke Yakuwa , Higashi Shimzu
Bahasa :
Japanese
Subtitle
: Indonesia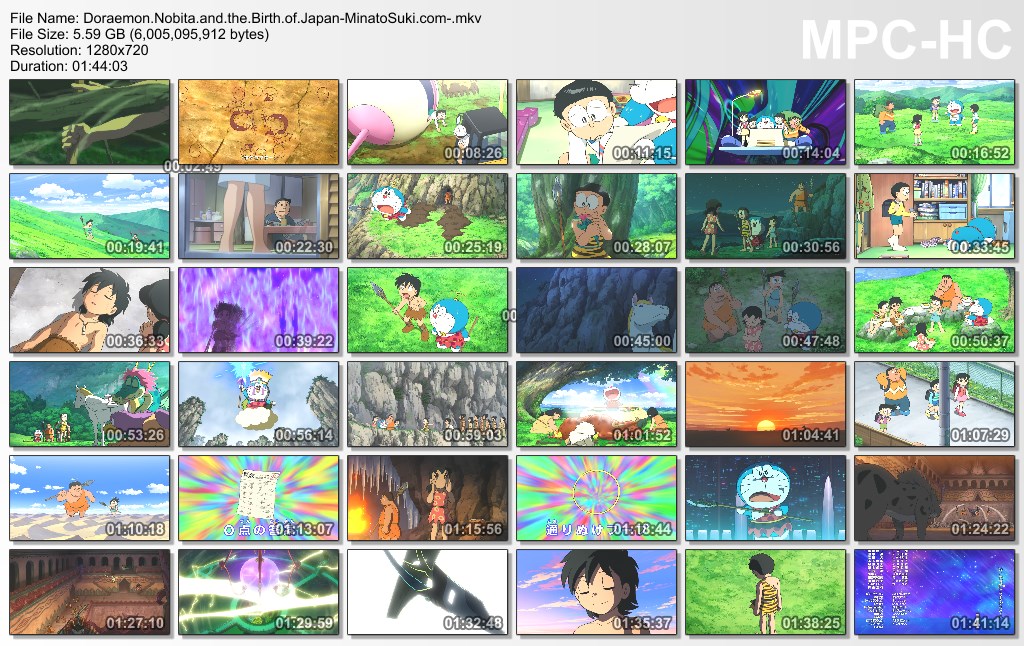 Bercerita mengenai Nobita yang ingin kabur dari rumah karena merasa kesal dengan nasibnya. Belakangan Giant, Shizuka, dan Suneo malah mengikutinya dengan alasan masing-masing, dan bahkan Doraemon karena tanah di jepang tidak ada yang kosong untuk ditempati. Akhirnya merekapun mengunjungi Bumi pada 70.000 tahun yang lalu.
©minatosuki™
Link:

BB Code:

Everything is provided only a review, please buy the original officially. All files forbidden to sell because we provide for free, please delete them within 24 hours or buy legally to keep files forever. If you are a content owner please contact us MinatoSukiDesu@gmail.com. we will link your official website as the connection address, or remove it immediately.