Release Date:
8 Peb 2016 (Hongkong)
Filename:
mp4 avi mkv
Quality:
WEBrip
Genre:
Aksi, Petualangan, Fantasi
Video:
~auto, 15fps
Audio:
Amr mp3 aac
Jalan Durasi :
1 jam 52 menit
Dibintangi :
Aaron Kwok, Gong Li, Feng Shaofeng, Xiaoshenyang, Him Law, Kelly Chen
Disutradarai Oleh :
Cheang Pou-soi
Bahasa :
English
Subtitle
: Indonesia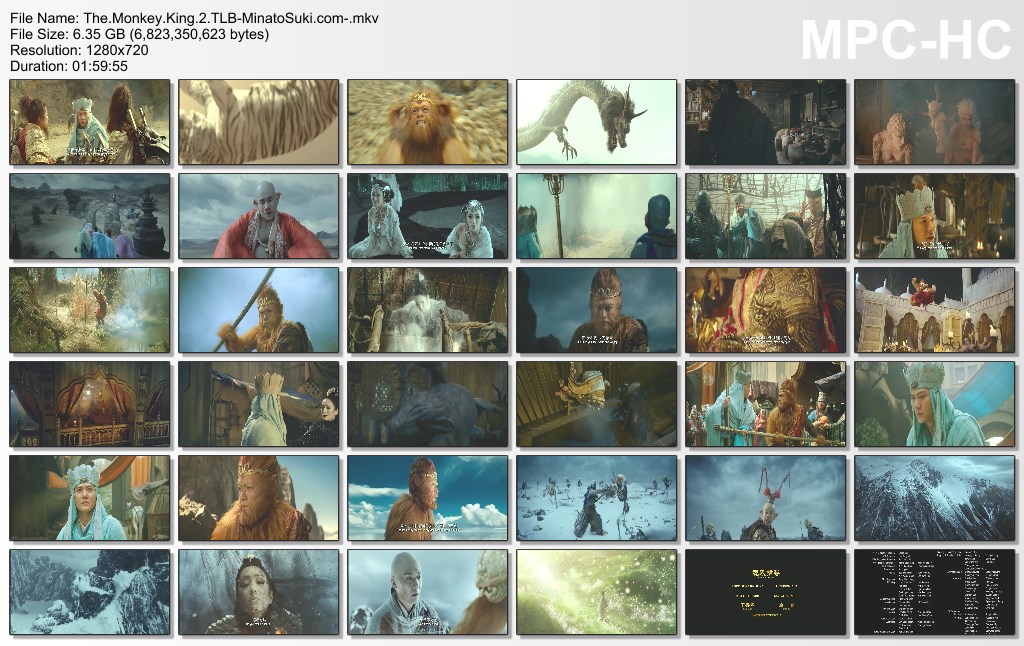 Melanjutkan perjalanan Sun Wukong (Aaron Kwok) bersama biksu suci dan teman-temannya untuk mencari sebuah kitab suci. Dalam perjalanannya mereka harus melewati banyak rintangan dan gangguan dari para siluman. Suatu ketika Sun Wukong membunuh seseorang, pada kenyataannya itu adalah jelmaan siluman tengkorak. Sang biksu yang tidak mengetahui tentang tipuan siluman itu justru marah hingga mengusir Sun Wukong. Pada akhirnya siluman tengkorak berhasil menculik biksu suci dan hanya Sun Wukong yang dapat menyelamatkannya.
Download cerita sebelumnya
©minatosuki™
Link:

BB Code:

Everything is provided only a review, please buy the original officially. All files forbidden to sell because we provide for free, please delete them within 24 hours or buy legally to keep files forever. If you are a content owner please contact us MinatoSukiDesu@gmail.com. we will link your official website as the connection address, or remove it immediately.