Release Date:
1 September 2016 (HKG)
Filename:
mp4 avi mkv
Quality:
DVDscr
Genre:
Fantasi, Misteri, Thriller
Video:
~auto, 15fps
Audio:
Amr mp3 aac
Jalan Durasi :
2 jam 0 menit
Dibintangi :
Tamae Ando, Kasumi Arimura, Yasushi Fuchikami, Tatsuya Fujiwara, Seiji Fukushi, Kento Hayashi, Yuriko Ishida, Kanna Mori, Tsubasa Nakagawa, Mitsuhiro Oikawa, Tetta Sugimoto, Rio Suzuki, Tsutomu Takahashi
Disutradarai :
Yuichiro Hirakawa
Ditulis oleh :
Kei Sambe, Noriko Goto
Bahasa :
Japanese
Subtitle
: Indonesia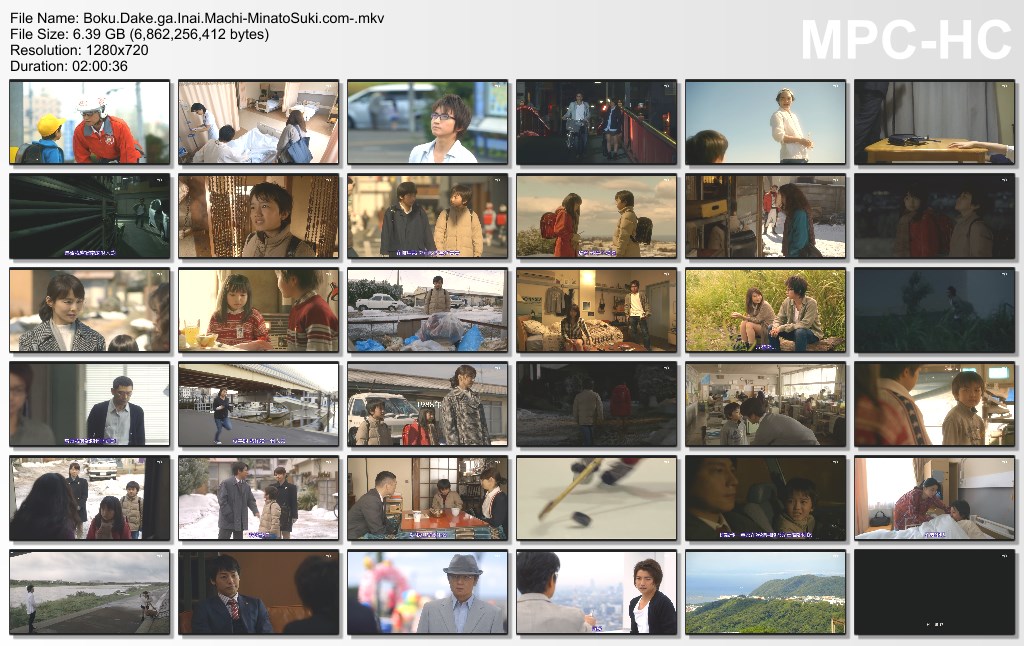 Cerita ini mengikuti Satoru Fujinuma, seorang pemuda yang memiliki kemampuan untuk mengirim dirinya kembali ke waktu sebelum kejadian berbahaya terjadi sehingga memungkinkan dirinya untuk melakukan pencegahan. Saat ibunya dibunuh, kemampuan Satoru mengirim dirinya ke 18 tahun lalu, saat dia masih di sekolah dasar, memberinya kesempatan untuk mencegah penculikan berantai termasuk merenggut nyawa teman sekelasnya bernama Kayo.
©minatosuki™
Link:

BB Code:

Everything is provided only a review, please buy the original officially. All files forbidden to sell because we provide for free, please delete them within 24 hours or buy legally to keep files forever. If you are a content owner please contact us MinatoSukiDesu@gmail.com. we will link your official website as the connection address, or remove it immediately.