Tanggal tayang:
30 Jun 2017 (USA)
Nama File:
mkv mp4 avi
Rilisan:
Bluray/tvrip
Genre:
Animasi, Petualangan, Komedi
Video:
~auto, 15-23fps
Audio:
Amr mp3 aac
Jalan Durasi :
1 Jam 27 menit
Dibintangi :
Steve Carell, Kristen Wiig, Miranda Cosgrove, Russell Brand, Trey Parker, Dana Gaier, Pierre Coffin, Michael Beattie, Andy Nyman, Nev Scharrel
Disutradarai Oleh :
Pierre Coffin, Kyle Balda, Eric Guillo
Penulis Naskah :
Cinco Paul, Ken Daurio
Bahasa :
English
Subtitle
: Indonesia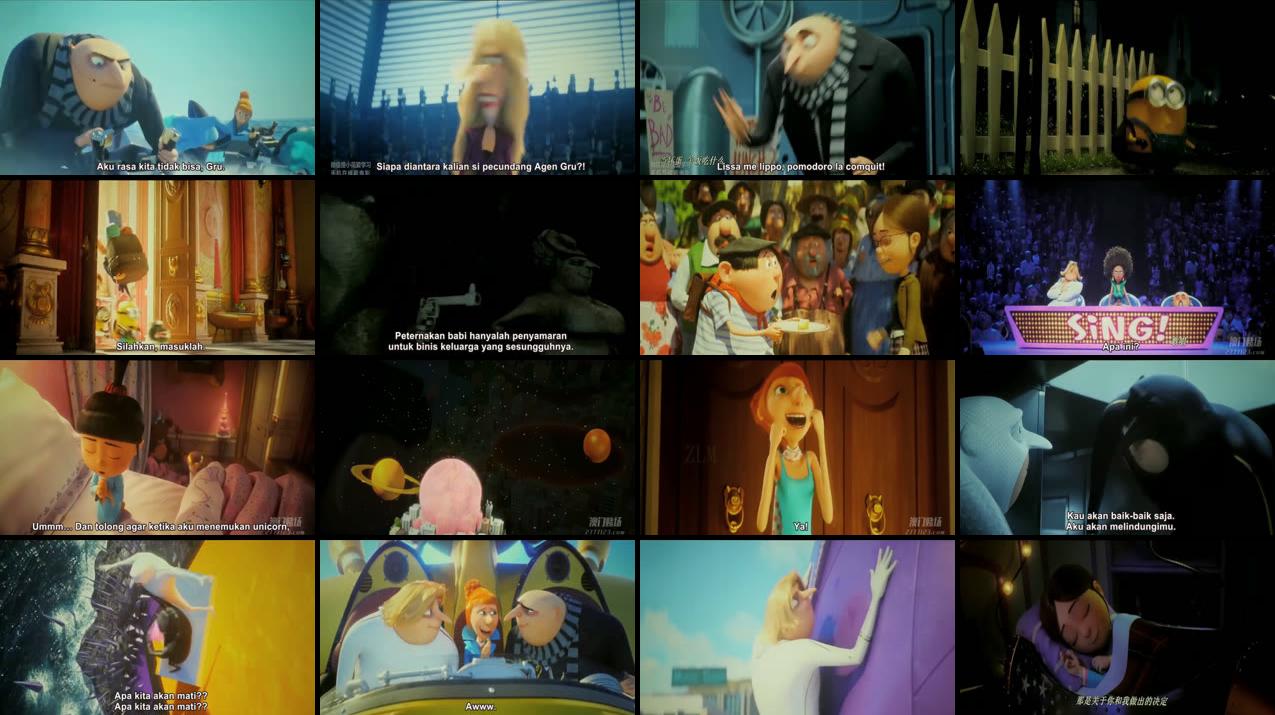 Bercerita Gru, Lucy dan para putri adopsinya Margo, Edith dan Agnes. Mereka memiliki kehidupan bahagia , disamping Gru dan Lucy yang masih menjadi agen. Suatu ketika Balthazar Bratt, mantan bintang cilik yang telah dewasa masih terobsesi dengan karaketer yang dia miliki di era 80-an. Balthazar Bratt menjadi penjahat hebat sekaligus musuh tangguh dari Gru hingga saat ini.
Dubbing indonesia (Tvrip)
Subtitle indonesia (Bluray)
©minatosuki™
Link:

BB Code:

Everything is provided only a review, please buy the original officially. All files forbidden to sell because we provide for free, please delete them within 24 hours or buy legally to keep files forever. If you are a content owner please contact us MinatoSukiDesu@gmail.com. we will link your official website as the connection address, or remove it immediately.