Tanggal tayang:
7 Apr 2017 (USA)
Nama File:
mkv mp4 avi
Rilisan:
Bluray
Genre:
Animasi, Komedi, Keluarga
Video:
~auto, 15-23fps
Audio:
Amr mp3 aac
Jalan Durasi :
1 Jam 24 menit
Dibintangi :
Demi Lovato, Joe Manganiello, Rainn Wilson, Julia Roberts, Jack McBrayer, Danny Pudi, Mandy Patinkin, Gabriel Iglesias, Michelle Rodriguez, Ellie Kemper, Ariel Winter
Disutradarai Oleh :
Kelly Asbury
Penulis Naskah :
Stacey Harman, Pamela Ribon
Bahasa :
English
Subtitle
: Indonesia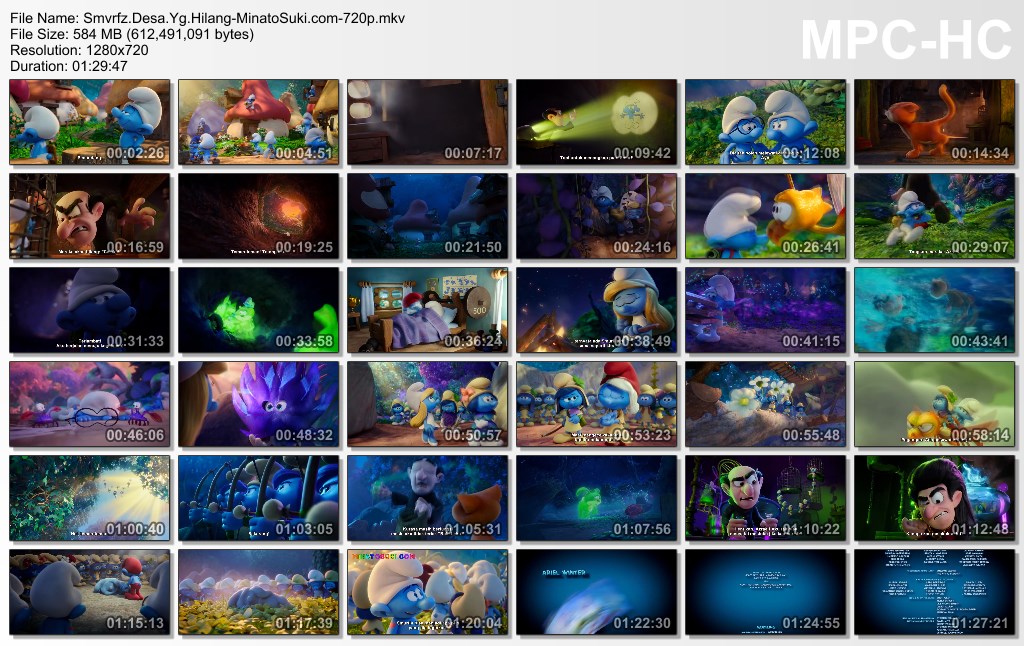 Bercerita tentang Smurfette dan saudara-saudaranya yang memiliki sebuah misi. Kali ini misinya adalah untuk membuktikan kebenaran dari dongeng tentang keberadaan desa legendaris Smurf yang berda di hutan ajaib. Untuk membuktikan kebenaran dari dongen ini maka Smurfette melakukan sebuah perjalanan yang tak terlupakan. Pada kenyataannya perjalanan ini menjadi sangat susah karena seorang penyihir jahat, Gargamel. Perjalanan yang penuh rintangan akibat musuh para Smurf tidak menyurutkan niat Smurfette menemukan desa legendaris tersebut.
©minatosuki™
Link:

BB Code:

Everything is provided only a review, please buy the original officially. All files forbidden to sell because we provide for free, please delete them within 24 hours or buy legally to keep files forever. If you are a content owner please contact us MinatoSukiDesu@gmail.com. we will link your official website as the connection address, or remove it immediately.