Tanggal tayang:
12 Des 2009 (JPN)
Nama File:
mkv mp4 avi
Rilisan:
Bluray
Genre:
Aksi, Petualangan, Shounen
Video:
~auto, 15-23fps
Audio:
Amr mp3 aac
Jalan Durasi :
1 jam 53 menit
Dibintangi :
Mugiwara Luffy (Mayumi Tanaka), Sanji (Hiroaki Hirata), Nami (Akemi Akamura), Roronoa Zoro (Kazuya Nakai), Usopp (Kappei Yamaguchi), Chopper (Ikue Ootani), Nico Robin (Yuriko Yamaguchi), Franky (Yao Kazuki), Brook (Cho), Shiki (Naoto Takenaka)
Disutradarai Oleh :
Munehisai Sekai
Pengarang :
Eiichiro Oda
Bahasa :
Jepang
Subtitle
: Indonesia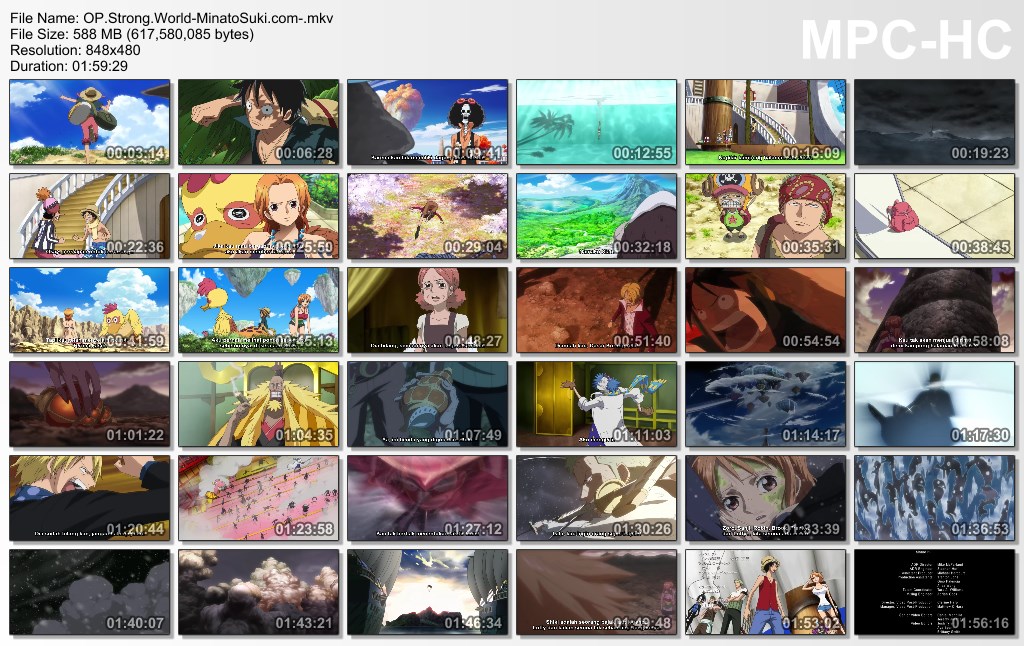 Bercerita tentang berita mengejutkan bahwa East Blue akan dimusnakan. Adalah kampung halaman Luffy dan kawan-kawan yang akan diserang oleh bajak laut Kinjishi no Shiki yang pernah berhadapan dengan Gold D Roger dan Monkey D Garp, namun kalah. Pemakan Buah setan Fuwa Fuwa yang memungkinkan penggunanya menyentuh benda mati dan dapat dia gerakan kemudian melayang di udara bahkan pulau sekalipun.
©minatosuki™
Link:

BB Code:

Everything is provided only a review, please buy the original officially. All files forbidden to sell because we provide for free, please delete them within 24 hours or buy legally to keep files forever. If you are a content owner please contact us MinatoSukiDesu@gmail.com. we will link your official website as the connection address, or remove it immediately.