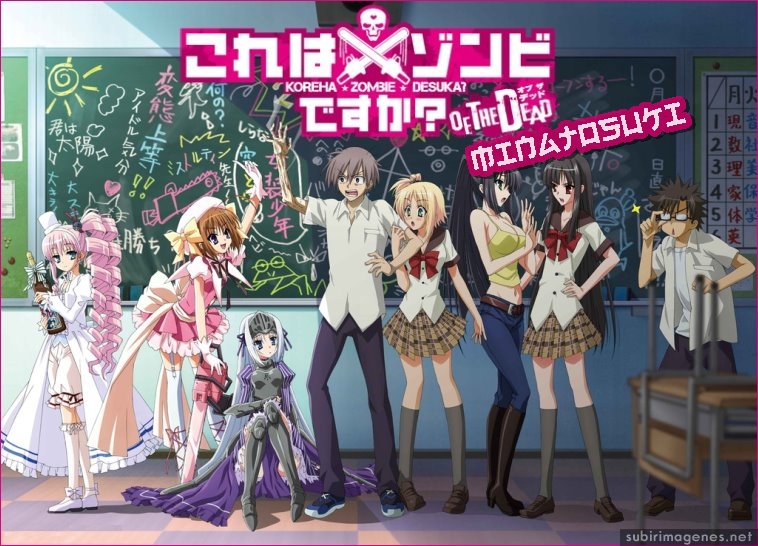 Type: TV
indonesia : inikah zombi ? Orang mati
Synonyms: Kore wa Zombie Desu ka? 2, Koreha Zombie Desu ka? Jigokuhen, Kore ha Zombie Desu ka? Jigokuhen, Kore wa Zombie Desu ka? Jigokuhen, Kore wa Zombie Desuka? of the Dead
Japanese: これはゾンビですか of the dead
Episodes: 10+OVA
Status: selesai tayang
tayang : Apr 5, 2012 to Jun 7, 2012
Producers: Studio Deen, FUNimation EntertainmentL, Kadokawa Shoten, AT-X, Kadokawa Pictures Japan, The Klock Worx, flying DOG
Genre : Action, Comedy, Magic, Supernatural
Duration: 24 min. per episode
Season kedua dari Kore wa Zombie Desu ka? Kehidupan Aikawa Ayumu sebagai Zombie dan Gadis bersenjata sihir masih berlanjut. Saat bersekolah seperti biasa, dia bertemu dengan seorang gadis cantik di laboratorium sekolah, yang lalu ia sebut dengan "Nona Peri". Dia sering berkonsultasi dan bercerita dengan Nona Peri tentang kehidupannya. Lalu suatu hari, ia dikejutkan dengan kehadiran Megalo di sekolah. Ayumu pun melawannya dan menang. Namun Mystletainn rusak setelah itu, yang membuat seluruh orang tahu bahwa Ayumu adalah seorang Gadis bersenjata sihir tidak normal.
©minatosuki™
Link:

BB Code:

Everything is provided only a review, please buy the original officially. All files forbidden to sell because we provide for free, please delete them within 24 hours or buy legally to keep files forever. If you are a content owner please contact us
[email protected]
. we will link your official website as the connection address, or remove it immediately.